Come to our October 8th Fundraiser
Posted on 15 September 2011
We are having a fundraiser, Saturday October 8th, on the front lawn of Alice Austen House.  Buy a chance on the Great Little Wooden Paddler Kayak Race, they cost only $10 each, and take a chance at winning a prize.
Our Kayak Staten Island volunteers are hard at work in the shop producing the kayak racers.  These hand-made wonders are being produced under the watchful eye of our master craftsman kayak builder.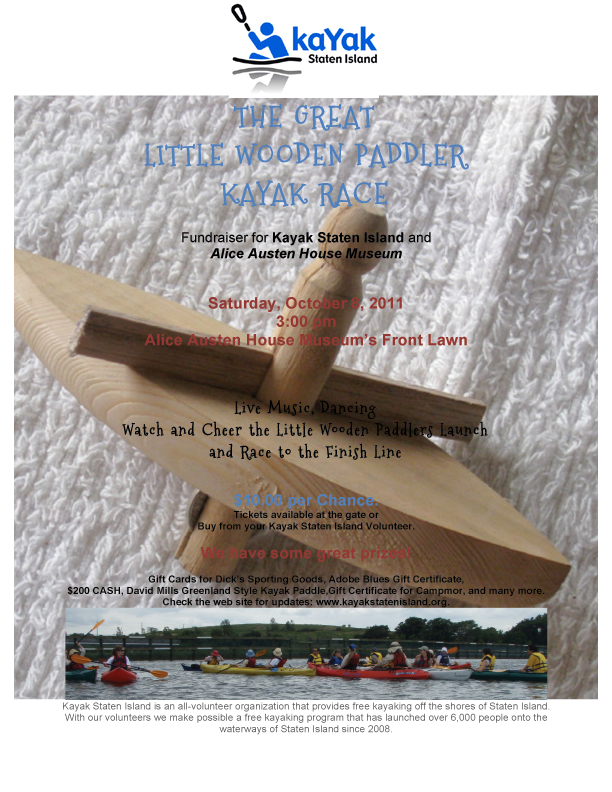 If you're buying a chance by check, please make it out to our fiscal sponsor "Gowanus Dredgers Canoe Club", and add KAYAK STATEN ISLAND in the notes section. Click HERE for directions to the Alice Austen House.