GEARING UP!
Posted on 08 April 2012
Greetings Paddlers, we are getting ready for our 2012 season, looking forward to some warm sunny days on the beach. Special thanks goes out to volunteer Paul who designed and constructed the Pesce Roller System, this will make moving all of our gear easier! Thank you Paul!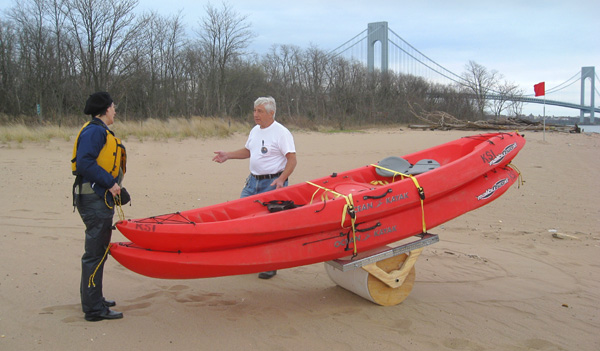 While we had the boats out we decided to check on our oysters. They appear happy and thriving in our local waters.