Posted on 29 June 2014 | Comments Off on A Perfect Day For Kayaking At Conference House Park
Many thanks to Kayak Staten Island's hard working volunteers along with fabulous help from NY Cares volunteers; we launched close to 300 people onto the water yesterday.
Email us at KayakStatenIsland at gmail. com to become a volunteer. No experience necessary, we can use your help!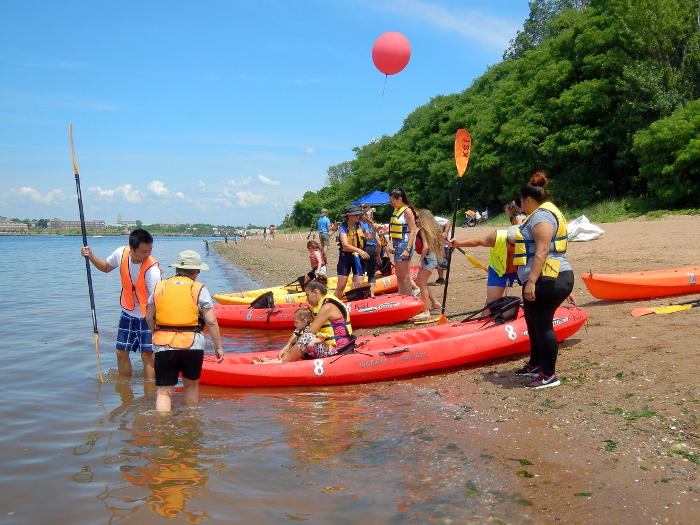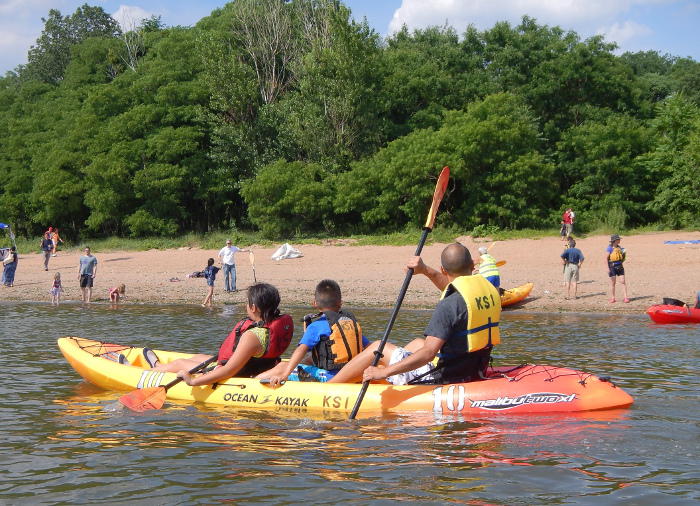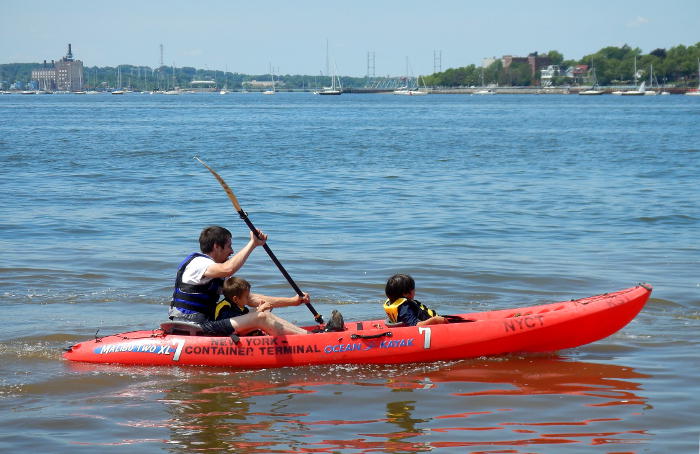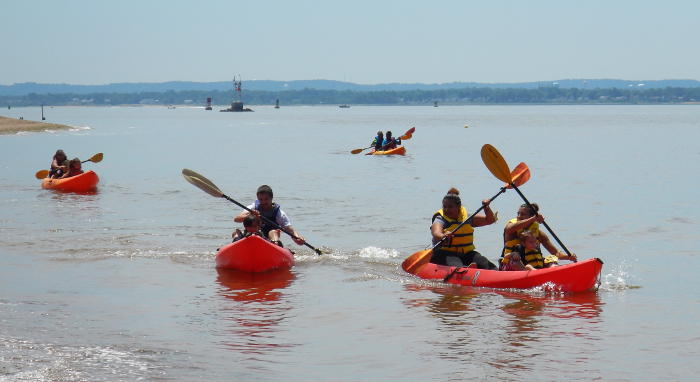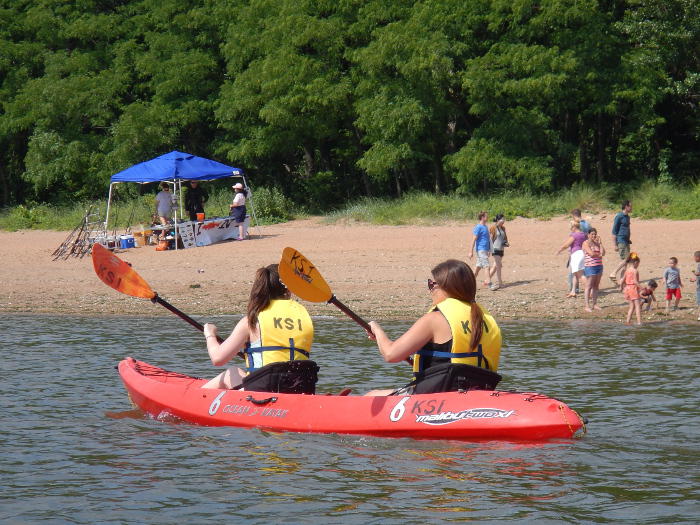 Posted on 14 June 2014 | Comments Off on WELCOME BACK!
GREETINGS PADDLERS!
Opening day this past June 1st was a day made for kayaking. Soft breezes, bright sunshine and a beautiful beach, what more could one ask.
Our volunteers launched over 60 kids and 130 adults onto our local waters. Special thanks goes to our 20++ fabulous volunteers which made Kayak Staten Islands' season open an absolute perfect event.
Special Thanks goes to United Way of New York City for their generous grant which got Kayak Staten Island back on the water!   Thank You United Way of New York City !!!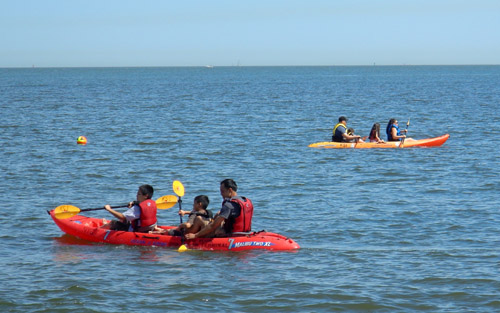 JOIN us this Sunday, June 15 at South Beach starting at noon. Or come early and help us setup and/or stay late and help us put the equipment away !!! That means you would be a volunteer that receives kayaking benefits !!!!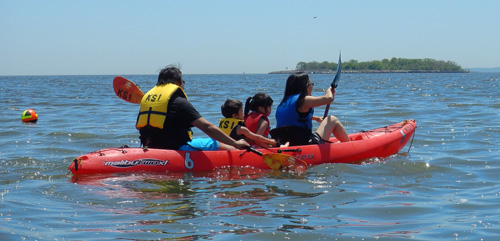 Get ready for the RARITAN BAY FESTIVAL — lots of fun for the Whole Family at Conference House Park Saturday June 28th.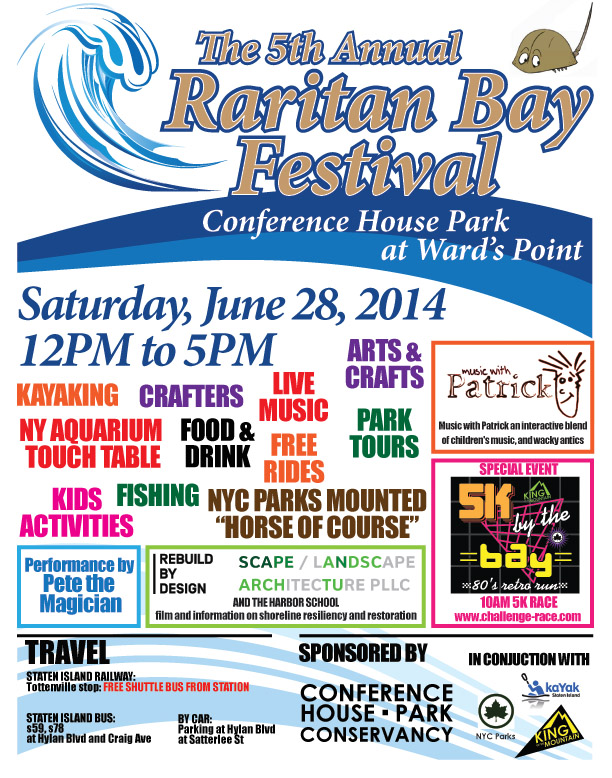 See You At The Beach!!!!
Posted on 12 January 2014 | Comments Off on Happy New Year!!!
Thanks to a generous grant from United Way of New York City  and help from NYC Parks, Kayak Staten Island will be back at South Beach this summer!
KSI volunteers worked together to get our containers and equipment ready for the 2014 season.
Shortly we will be updating our calendar page with the 2014 schedule.  Soon the cold winter days will be a memory of the past, and we will be unpacking our summer beach wear.  Join us this summer at the beach, email us at KayakStatenIsland @ gmail.com – to get event updates.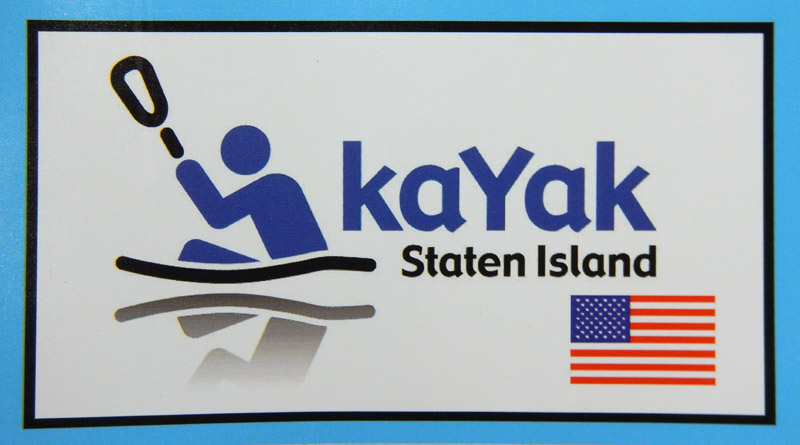 Posted on 28 September 2013 | Comments Off on Join Us At Sneak Peak Sunday Sept. 29th!
Greetings Paddlers! Kayak Staten Island will be at Fresh Kills Park tomorrow Sunday September 29th for Sneak Peak 2013! Park opens at 11:00 AM.  There will be no shortage of activities tomorrow, something for children and adults of all ages!
For more details and travel directions to the park visit the Sneak Peak website at www.nycgovparks.org/highlights/festivals/freshkills-sneak-peak.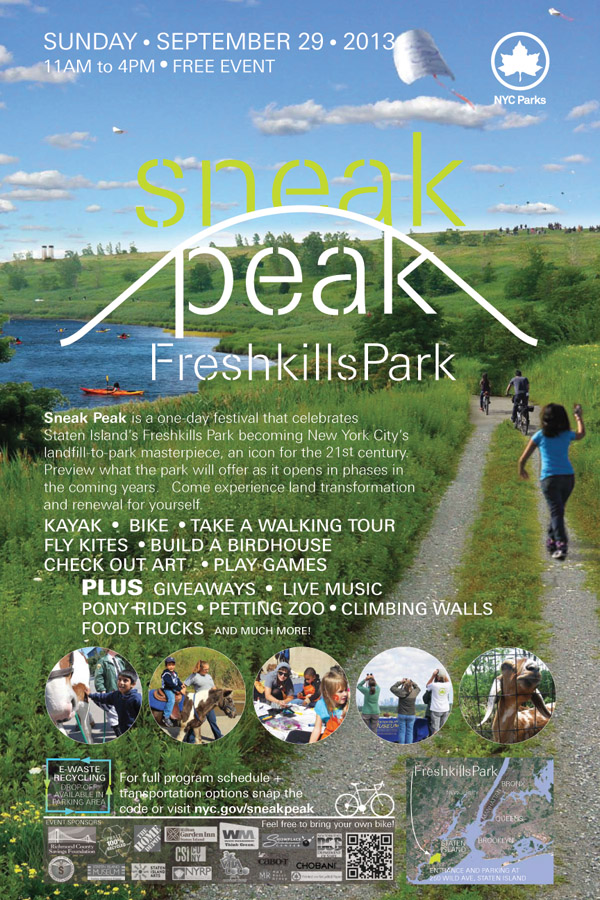 Posted on 4 July 2013 | Comments Off on KSI Volunteers at Freshkills Park
Kayak Staten Island volunteers provided water support assistance for the Saturday June 30th kayak tour of Freshkills Park.  Michael Callery of Freshkills park lead the tour, pointing out the unique features and wildlife the park offers.  Special thanks to the KSI volunteers Paul, Audrey, Maureen,  Tony, Jeff, Rachel, Jean for assisting! To participate in future Freshkills Park kayak tours, contact Michael Callery at  michael.callery (at) parks.nyc.gov. Due to space limitations, these tours which are organized by FreshKills Park are on a Reservation Only – Lottery only basis.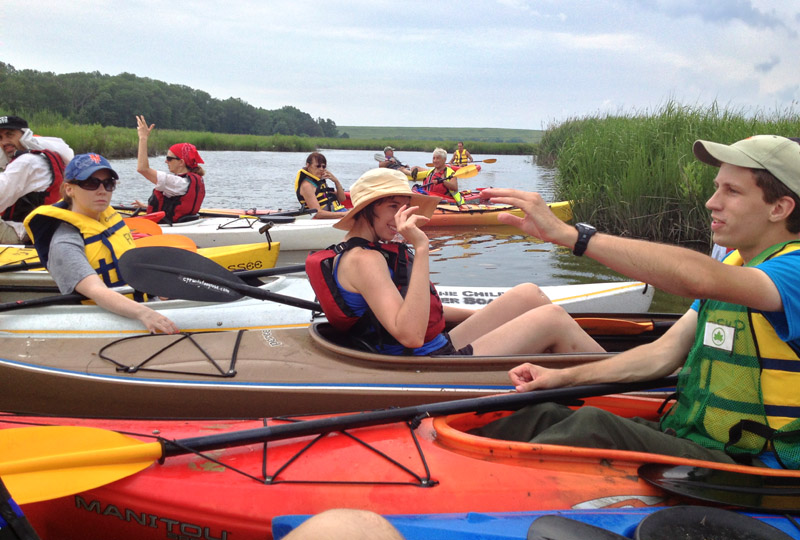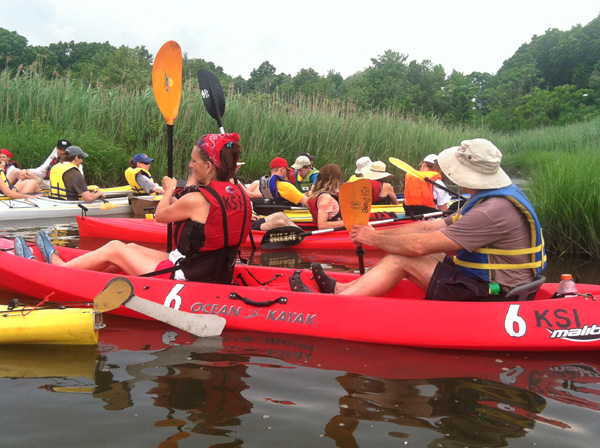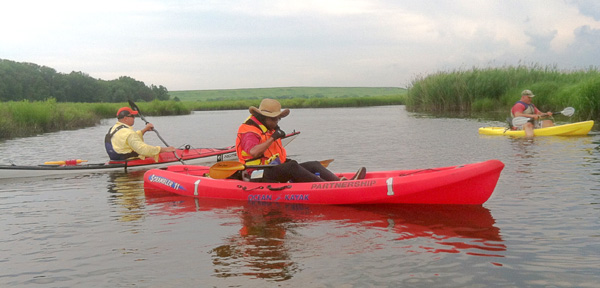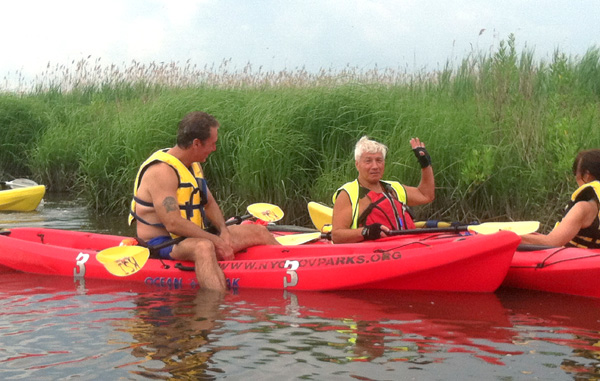 Posted on 3 June 2013 | Comments Off on 4th Annual Raritan Bay Festival
Mark your calendars – Saturday July 13th, noon to 5:00pm – Conference House Park. Join Kayak Staten Island for the 4th annual Raritan Bay Festival! There will be live music, food, activities for the kids and free kayaking! See the official poster below for details!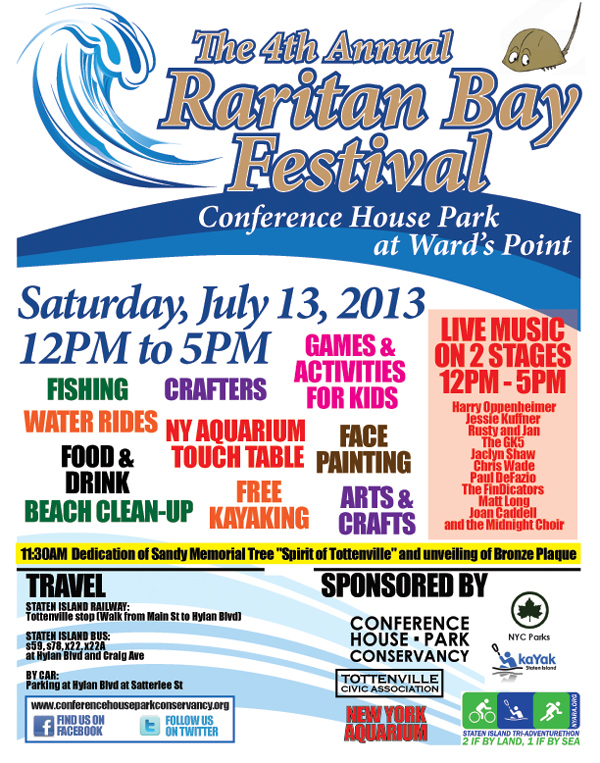 Posted on 22 April 2013 | Comments Off on OUR 2013 SEASON
Greetings Paddlers, So much has happened since we last posted. Hurricane Sandy devastated the lives of many; lives lost, homes destroyed, essential services disrupted. We at Kayak Staten Island were also affected, but no where to the degree as our neighbors from South Beach, Midland Beach, New Dorp Beach, Oakwood Beach, and onwards to Tottenville.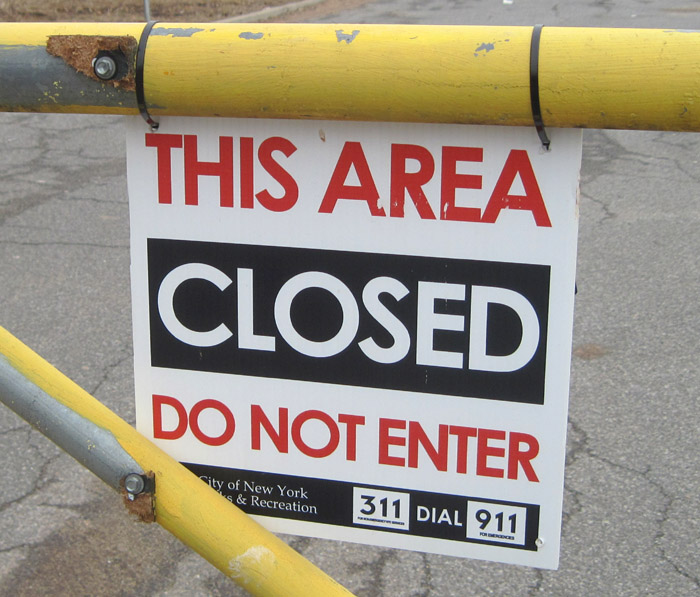 Those of you who have ventured into the area that first week after Sandy will have noticed our containers had floated out of the parking lot and into the street. Under the order of NYC Parks, we could not return our containers to their usual location. Instead, we moved them to a temporary location for the duration of the beach restoration. Special thanks goes to our volunteer David for securing temporary storage space.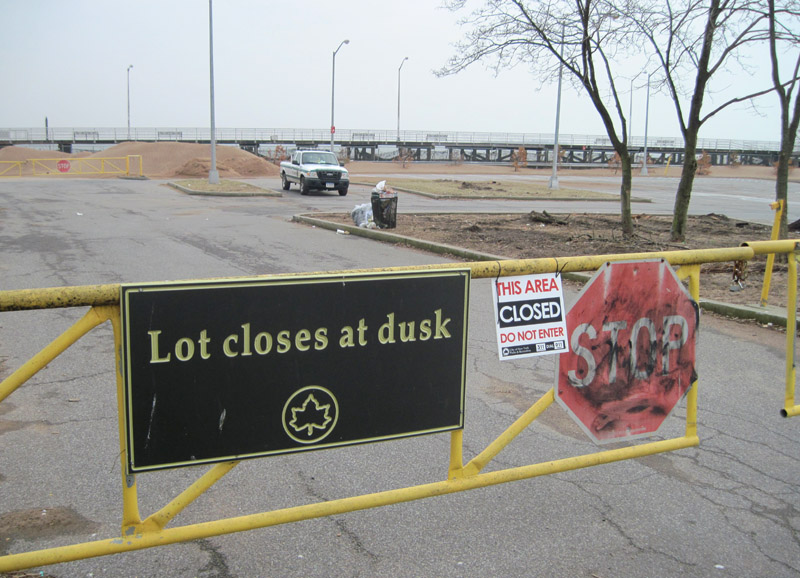 NYC Parks will be continuing to restore the beach this summer, and as such they asked that we suspend our programs this season. We regret that we will not be able to hold our regular free kayaking events this year at our usual South Beach location. However, we are in the process of partnering with our friends at Fresh Kills Park, where we hope to hold free kayaking events in conjunction with their programs. Stayed tuned to this webpage for upcoming details on our 2013 season!
Posted on 4 September 2012 | Comments Off on Fresh Kills Park – Sneak Peak 2012
Kayak Staten Island is taking our boats on the road, destination: Fresh Kills Park – 2012 Sneak Peak event.  Click HERE to find out more about the Sneak Peak event, and how to get there by bicycle, public transportation, water taxi, free shuttle bus or personal car.  Hope to see you at Fresh Kills Sunday September 23rd 2012!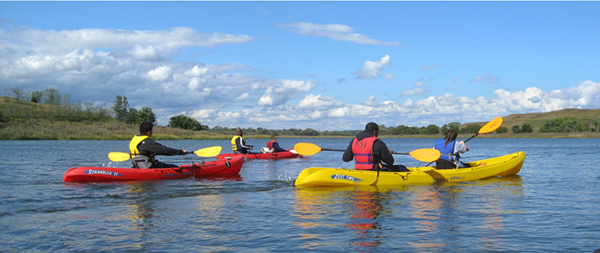 Posted on 25 July 2012 | Comments Off on Join Us This Friday!
Meet our new very helpful volunteer Caitlin.  She filled the buoy bags with sand for our previous paddling program – thank you Caitlin! We hope she and her family and you-all will join us again this Friday July 27th at South Beach starting at 4:00.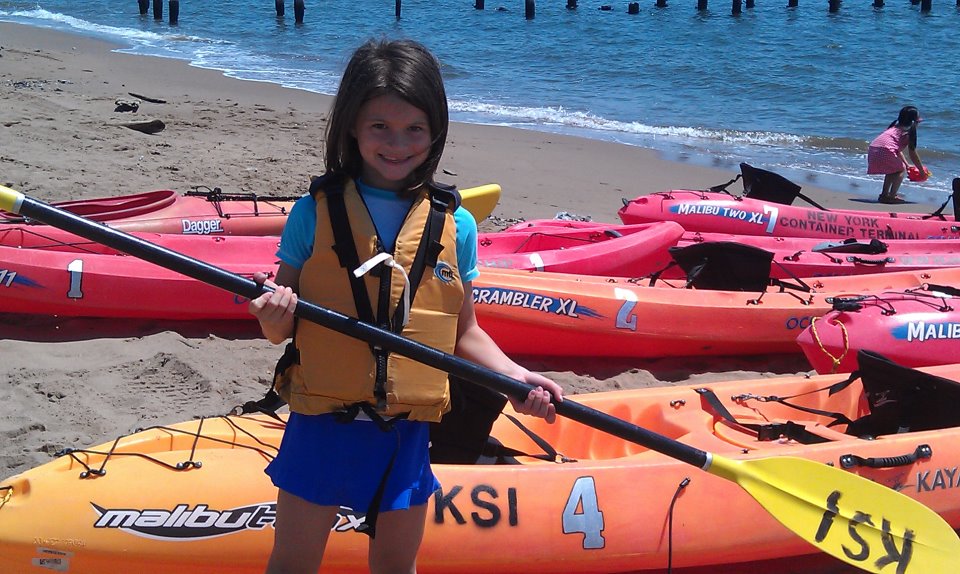 Posted on 4 July 2012 | Comments Off on 3rd Annual Raritan Bay Festival
3rd Annual Raritan Bay Festival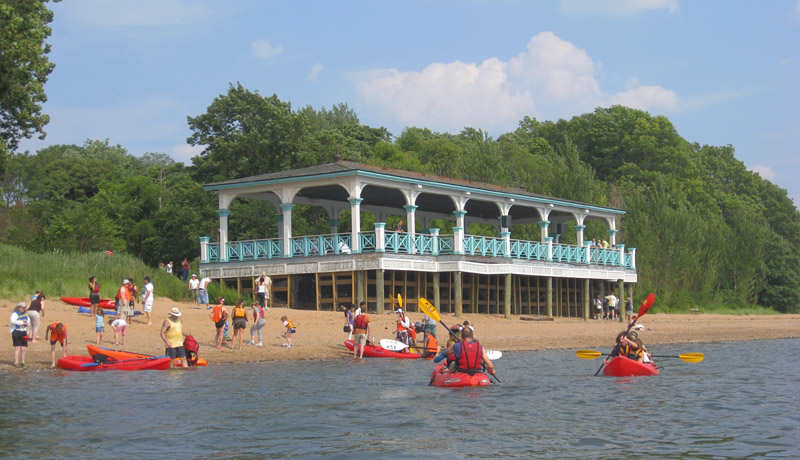 Saturday, July 14, 2012 – 12:00 p.m.–5:00 p.m.
Kayak Staten Island and Conference House Park Conservancy announce the Third Annual Raritan Bay Festival, to be held at Conference House Park on Saturday, July 14, from noon to 5 p.m. Additional sponsors include City of New York Parks & Recreation and the Nicotra Foundation.  The festival is Staten Island's City of Water Day In Your Neighborhood event (www.cityofwaterday.org).  We will welcome the racers of "One if by Land – Two if by Sea" during the festival.
On the beach, Kayak Staten Island (www.kayakstatenisland.org) offers free equipment and tips on kayaking to both children and adults. Also on the beach will be free fishing demonstrations.
Under the trees are water slides and an aquarium petting zoo for children as well as crafts and food.
Starting at noon, popular area musicians and bands provide non-stop music on two stages:
12:00 – 12:40: Allergic to B's, Second Stage (Pavilion area)
12:20 – 1:00: Defunked, Main Stage (Conference House)
1:00 – 1:40: Patrice Bohlen, Second Stage (Pavilion area)
1:20 – 2:00: Caroline Cutroneo and Runaway Train, Main Stage (Conference House)
2:00 – 2:40: Phil Bello, Second Stage (Pavilion area)
2:20 – 3:00: Karlus Trapp and the EnTrapments, Main Stage (Conference House)
3:00 – 3:40: ThemBlackstones, Second Stage (Pavilion area)
3:20 – 4:00: The Bad Mouth Betties, Main Stage (Conference House)
4:00 – 4:40: Bob Wright and Harbortown, Second Stage (Pavilion area)
4:20 – 5:00: Voodoo Children, Main Stage (Conference House)
Click Here to visit the NYC Parks website and get more information about the festival.
Location
Accessible Conference House Park Visitors Center (in Conference House Park), Staten Island
Click Here for directions to Conference House Park!