Posted on 27 June 2012 | Comments Off on Raritan Bay Festival
We are taking our boats on the road and moving our operation for the day, Saturday July 14 to the South Shore! Join us at Raritan Bay Festival, Conference House Park, 12:00 noon to 5:00pm. Bring your friends and family!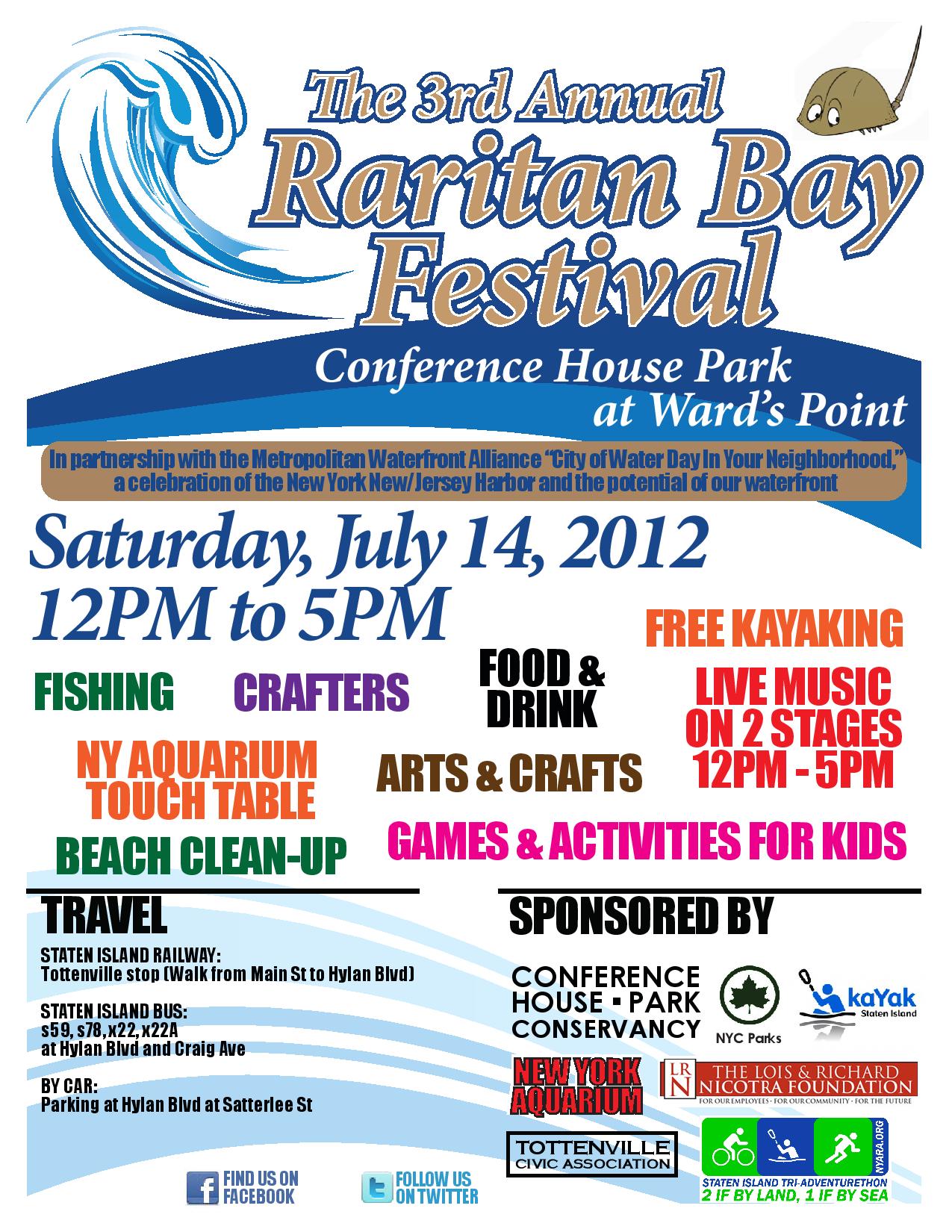 Posted on 13 June 2012 | Comments Off on Assemblywoman Goes Kayaking
The ominous Weather kept the crowds away for our June 9th event, but our dedicated volunteers (twenty four of them!) were on hand to greet a special visitor.  New York State Assemblywoman Nicole Malliotakis donned a KSI lifejacket and boldly entered into our beautiful South Beach water.  Many of our favorite kayaking destinations are in her district including our beloved South Beach!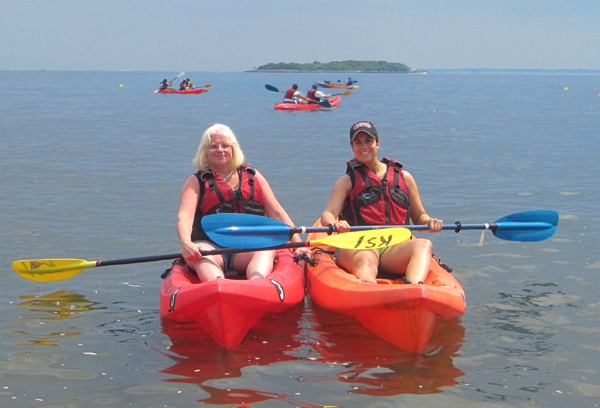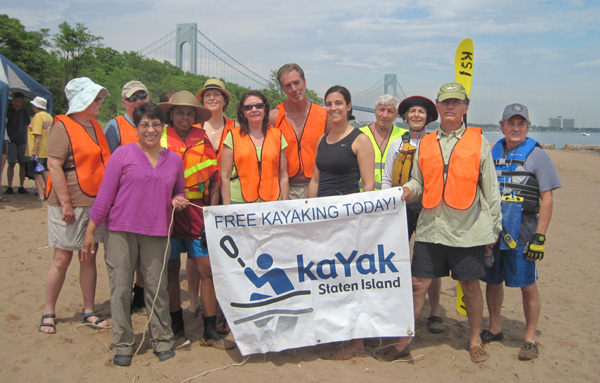 Posted on 29 May 2012 | Comments Off on Opening Day!
Opening Day May 28th
To take advantage of the many folks down at the beach involved with the morning Memorial day runners race, six KSI volunteers did a little water PR by floating along the shoreline parallel to the Boardwalk showing off KSI's banner.   Our afternoon opening day program was made easier by a visit from South and Perth Amboy volunteers!!! Thank you to them in addition to the regular dedicated volunteers we launched over 170 people.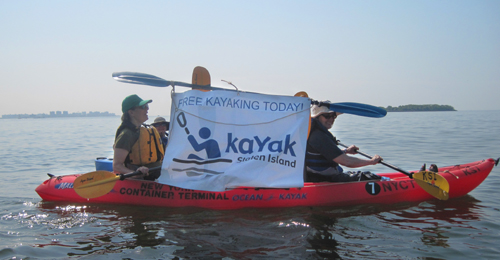 Posted on 29 May 2012 | Comments Off on It's My Park Day
It's My Park Day, May 19th
After Paul Pesce's remarkable reconstruction of interior container #2, container #1 was a mess.  However, over 20 volunteers tackled the cleaning, organizing of both containers and pulled weeds and spread wood chips around the containers which are now ready for the upcoming season.   We also took the opportunity of the gathering to give a very big "thank you" to Loretta and Diane for donating their beautiful hand-crafted boats to Kayak Staten Island.  We are grateful and honored by the gifts.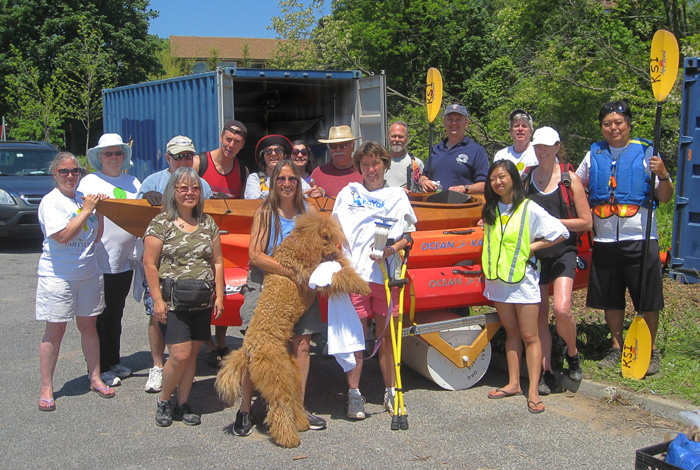 Posted on 29 May 2012 | Comments Off on Much News To Report!
High Rock Challenge Race:
Kayak Staten Island provided the muscle, expertise and labor to conduct the kayaking mystery challenge in Lake Orbach for the the High Rock Challenge race, April 28th. Thirteen KSI volunteers on the land and water; safely monitored 1300 racers complete their kayaking course —another job very well done by KSI!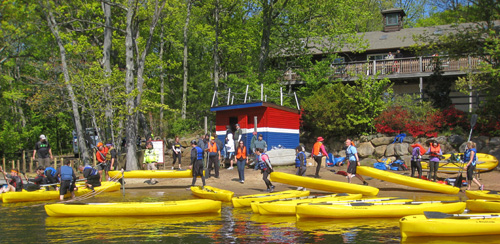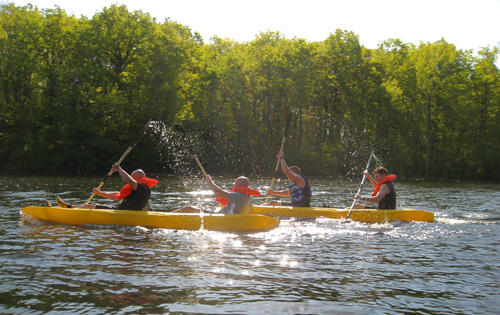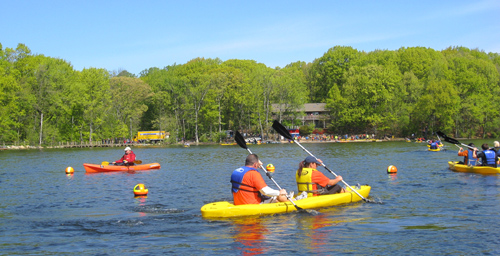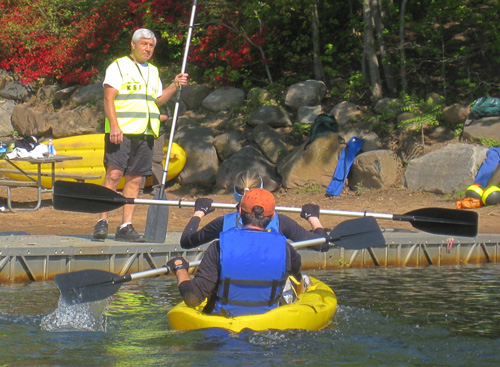 OYSTER GARDENING:
KSI has signed on with NY/NJ Baykeepers Oyster gardening project for another year. Earlier in the year, we rescued a 2 year old cage from Conference House Park waterways which didn't have very many living oysters remaining but they are now living together with our South Beach oysters which are thriving! During the last count May 5, we found many other ocean wildlife living in the oyster cages. Please join us at the next counting/measuring session in June.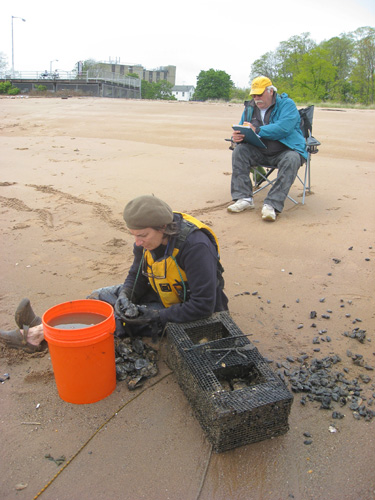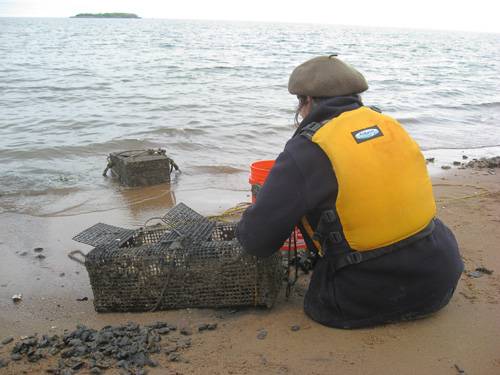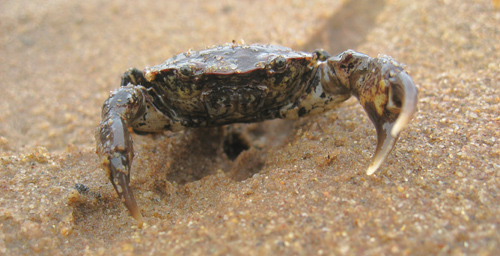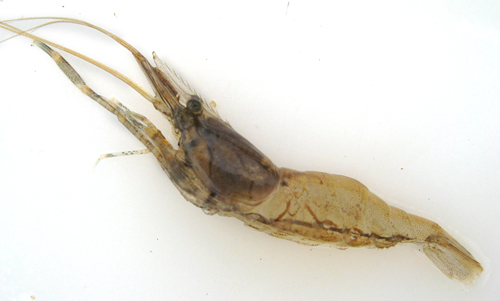 Water Quality Testing:
In addition to kayaking and oyster gardening, KSI volunteers are testing the quality of the water at South Beach. Volunteer Maureen Connolly is in charge of organizing volunteers to take samples of the water, then delivering the samples to the River Project who in turn publish the data within 24 hours. Water quality can change dramatically after heavy rains but with this new effort we will know very quickly if our water is safe. And so far so good!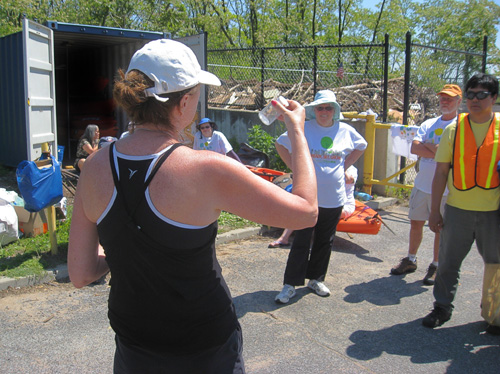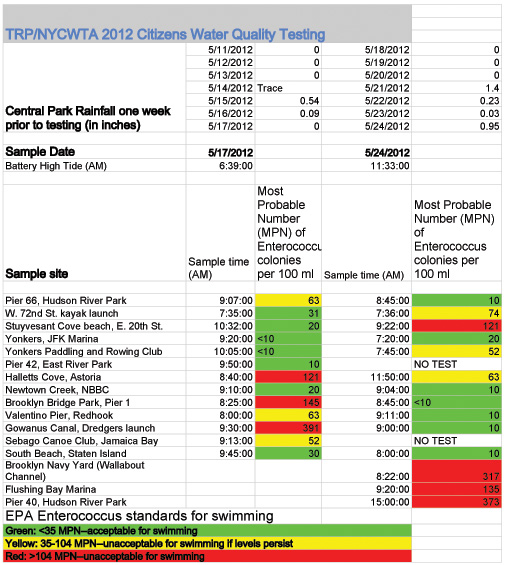 Posted on 8 April 2012 | Comments Off on GEARING UP!
Greetings Paddlers, we are getting ready for our 2012 season, looking forward to some warm sunny days on the beach. Special thanks goes out to volunteer Paul who designed and constructed the Pesce Roller System, this will make moving all of our gear easier! Thank you Paul!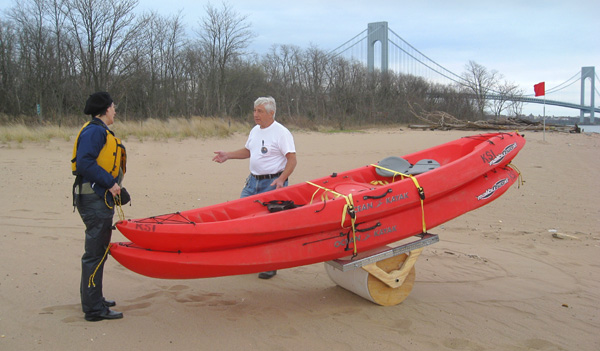 While we had the boats out we decided to check on our oysters. They appear happy and thriving in our local waters.
Posted on 26 February 2012 | Comments Off on Our 2012 Calendar is Online!
Greetings paddlers! We are excited to present our event calendar for 2012 – you can see it now on our "Calendar" page. Opening day is May 28 Monday – Memorial Day – 3:30 to 6:30 pm.
We hope for a full season this year, free of any beach closures. Hope to see you this season at the beach!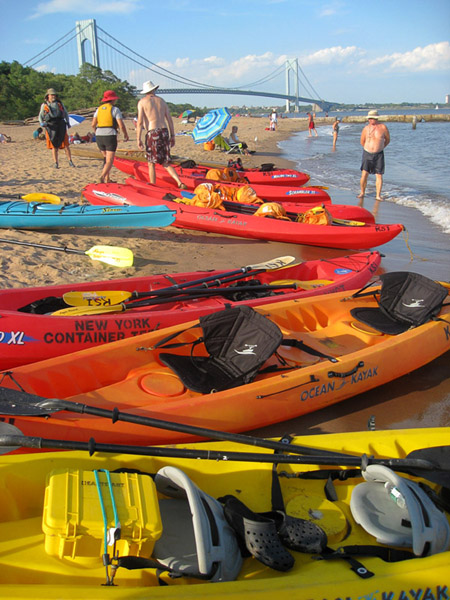 Posted on 21 December 2011 | Comments Off on Here's To 2012 and More Fun Paddling!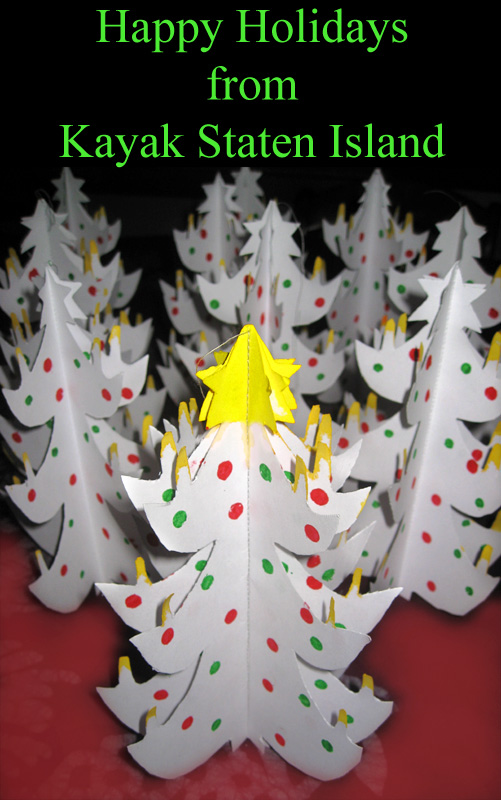 Posted on 14 October 2011 | Comments Off on Kayak Staten Island in the News
KSI Fundraiser: October 8th 2011 – Alice Austen House Museum – A beautiful, warm, sunny, Saturday afternoon was the backdrop for our first fundraiser.  A good time was had by all, live music and our great, little, wooden-paddler-kayak race! Read about it HERE!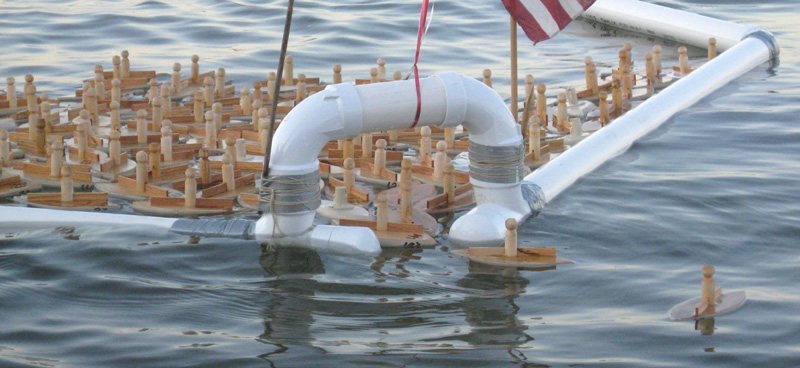 Click on the above photo to see more images.
KSI at Freshkills Park – "Sneak Peak", Oct 2nd 2011 – More good weather  for Kayak Staten Islanders to offer a kayaking program during Freshkills Park's,  second annual open day.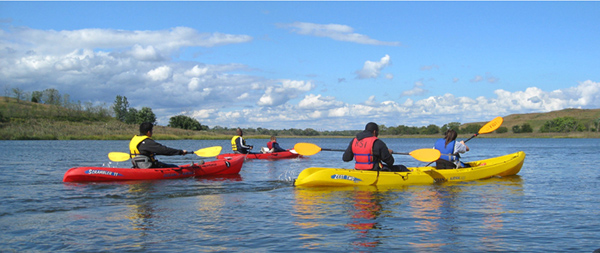 Click on the above photo to see more images.
OYSTER GARDENS: Our oysters have continued to grow since their "planting"  in late June.    We will need to conduct one more  measurement in early November before winter sets in so if you are interested in joining us please email kayakstatenisland@gmail.com.   Read about the Oyster Garden Program  HERE!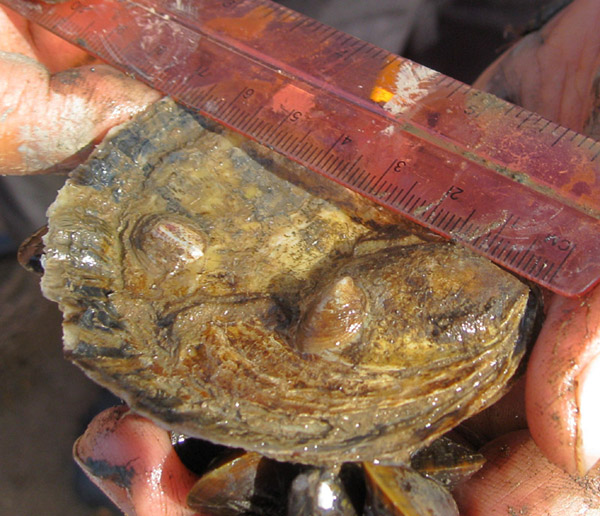 Click on the above photo to see more images.
Posted on 30 September 2011 | Comments Off on The Wooden Paddlers Are Getting Ready!
The race begins October 8 at 3:00pm on the lawn of Alice Austen House Museum.
Buy a chance to win:   Cash 1st prize; gift certificates from Adobe Blues restaurant, Spa Finder, Dick's Sporting Goods, Seaside restaurant, Campmor to name a few. We will have lots of fun cheering our paddlers on to live music and dancing to make the earth shake and the paddlers roll!!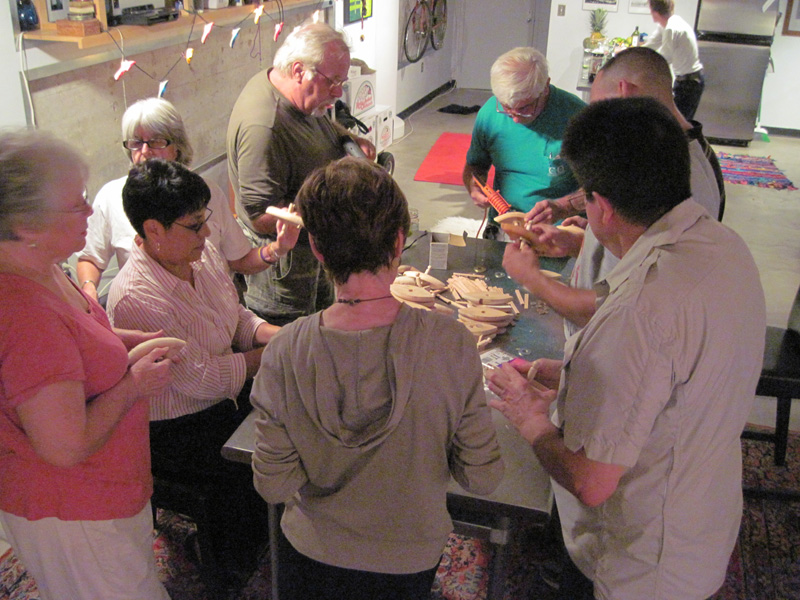 Our team of volunteers are busy assembling the wooden kayak racers!