Posted on 6 May 2017 | Comments Off on Volunteer Maintenance Day!
Kayak Staten Island volunteers gathered together at South Beach to ready our containers for the 2017 season! A fresh coat of paint for our containers was first on the list. Thank you volunteers Paul, Richie, Tony, Paul, Tina and Barry for joining together to make fast work of the days activities!
We will be preparing to head south to our new location soon!   Send us an email at KayakStatenIsland at gmail.com to receive schedule & event updates!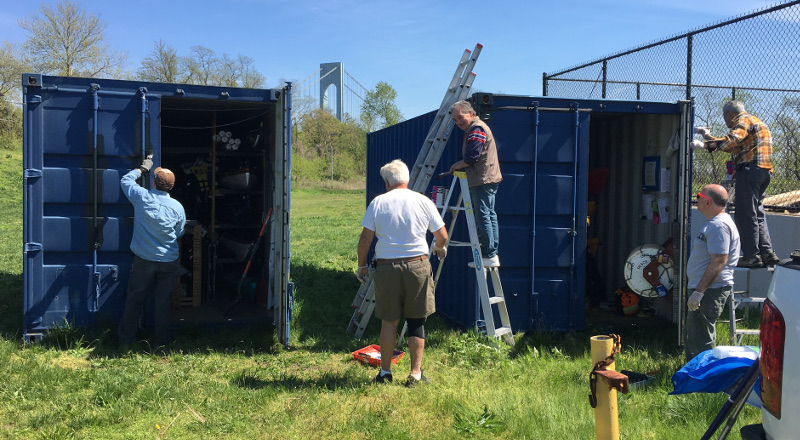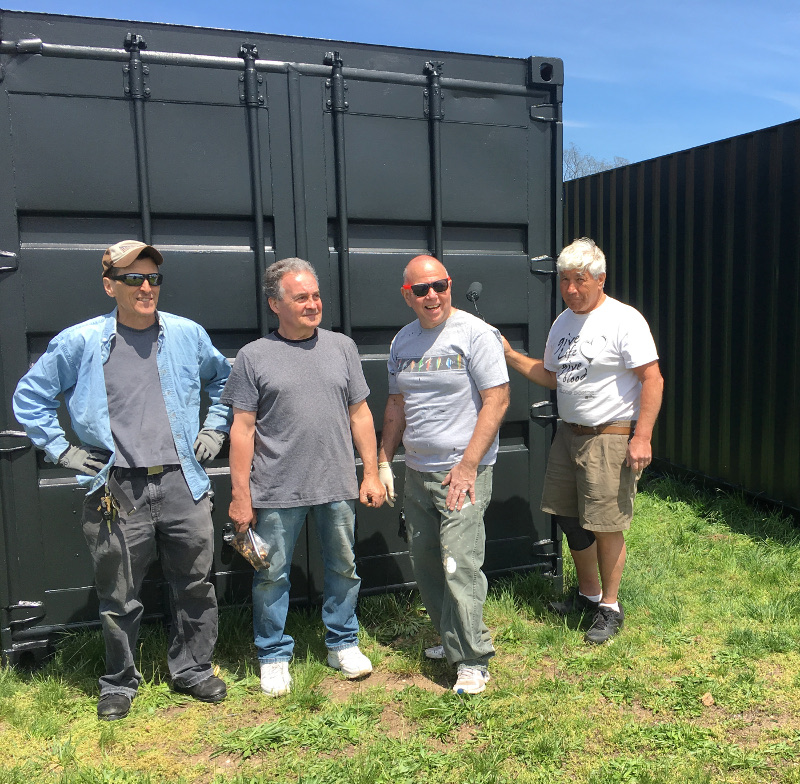 Posted on 2 May 2016 | Comments Off on Discovery Day at Fresh Kills Park – Sunday May 15th
Freshkills Park will offer a Discovery Day event on May 15th, 2016 from 11am to 4pm. During this free event, 700 acres and eight miles of trails in the otherwise closed site will be open, providing opportunities to explore and learn about the landfill-to-park project.
Click Here to read more about Discovery Day, and to Register for a free Kayak Tour.
Kayak Staten Island will lead two tours along the creeks at Freshkills Park.PRE-REGISTRATION IS REQUIRED. These tours are limited to participants ages 16 and over, in good health and with basic swimming skills.
Posted on 6 January 2016 | Comments Off on Community Meeting 1/21/16 – Shoreline Parks Plan
Greetings!! Our friends at NYC Parks will be holding a public community meeting on January 21st regarding the construction of a sea wall from South Beach to Great Kills. See below for location details.
The U.S. Army Corps of Engineers has proposed the construction of a protective seawall from Fort Wadsworth to Great Kills Park. Recognizing the effect this important project will have on our parkland, NYC Parks is developing the Shoreline Parks Plan to guide the adaptation of our shoreline parks to this flood protection. We are seeking input from the community through this planning process.
Subject: Community Meeting 1/21 – Shoreline Parks Plan
Dear friends,
Please join us to provide your input on designs for the future of our shoreline parks on Staten Island's East Shore, from South Beach to Great Kills Park.
Community Meeting on Staten Island's Shoreline Parks Plan
Thursday, January 21, 2016
7:00 p.m.–8:30 p.m.
Ocean Breeze Athletic Complex – Meet upstairs in the Indoor Track & Meeting Room area.
NYC Parks' consultants will share their draft designs for a plan to integrate our shoreline parks to the Army Corps' planned protective seawall from Fort Wadsworth to Great Kills Park. Provide your feedback, share your ideas, and tell us what's most important to you in your shoreline parks.
Everyone is welcome to attend this event and to contribute ideas. Refreshments will be served.
Visit our Shoreline Parks Plan webpage for more information.
Posted on 20 July 2015 | Comments Off on Overcast skies did not keep us away from the beach!
Overcast skies did not keep us away from the beach! Our Saturday the 18th free kayaking event was well attended, despite the weather people predicting rain and thunder storms. Special thanks to all of our seasoned veterans and first time volunteers for making the event a success! Click HERE to see pictures, and read the accompanying SI ADVANCE article by Kathryn C. on Saturdays event in SILIVE.COM. Thank you Kathryn!
Posted on 17 June 2015 | Comments Off on Discovery Day at Fresh Kills Park
We packed up our boats and set off to Fresh Kills Park to provide our free kayaking program for their June 7th Discovery Day event.   Hundreds of visitors got their feet wet and paddled the creek that separates North Park and East Park.  The parks resident Ospreys flew overhead as the paddlers took to the water on a picture perfect summer day.  Special thanks goes out to our volunteers who provided the support to make this event possible. Thank you!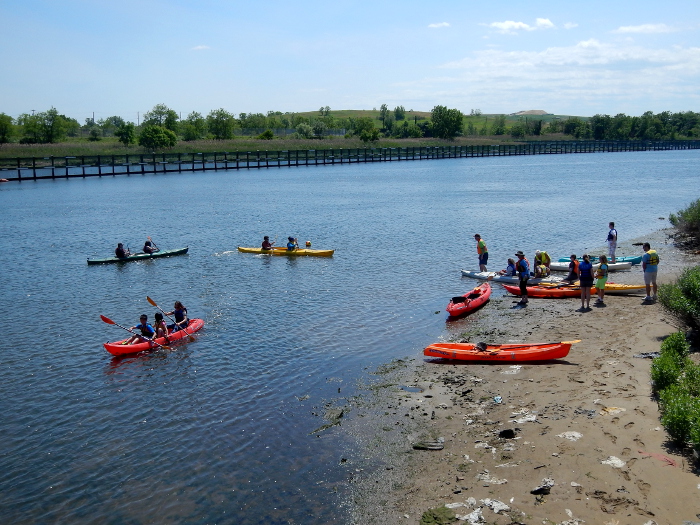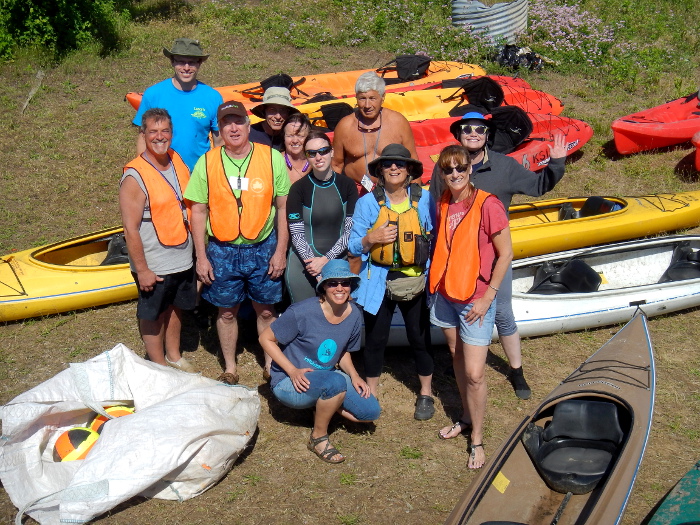 Posted on 16 June 2015 | Comments Off on Our 2015 Season Has Begun!
Our 2015 season has begun, welcoming crowds greeted us as we launched our fleet onto the cool waters of South Beach!
Check out our CALENDAR page for a list of event dates,  check the LOCATION page for directions to our South Beach location.
All events are held at South Beach unless otherwise noted on the CALENDAR page. Please send us an email if you can volunteer at ay of our events.  Hope to see you on the beach this summer!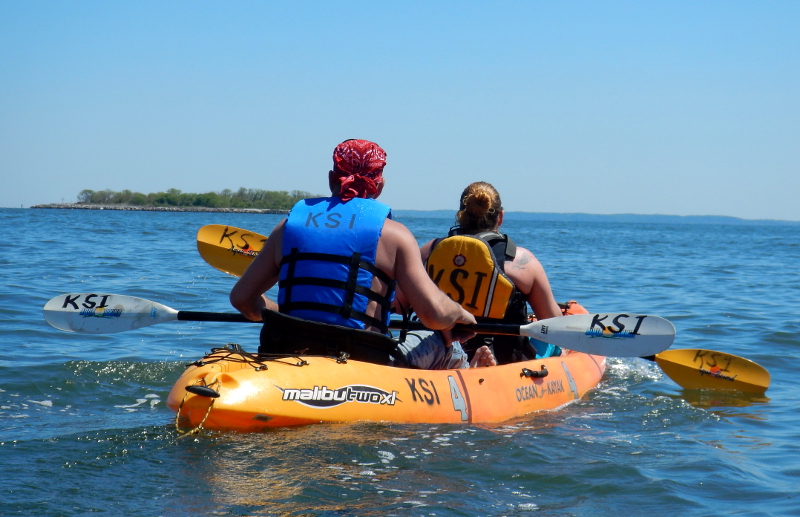 Posted on 25 December 2014 | Comments Off on Happy Holidays!!!
Greetings from Kayak Staten Island! Wishing you, your friends and family Best Wishes this holiday season!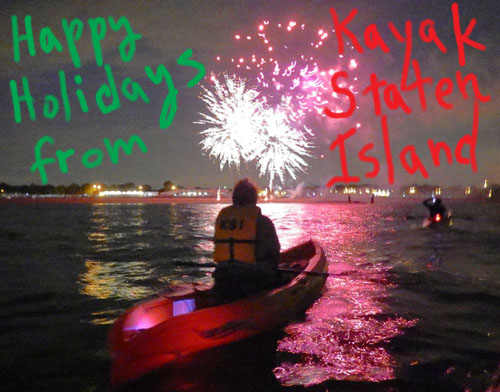 Posted on 29 June 2014 | Comments Off on A Perfect Day For Kayaking At Conference House Park
Many thanks to Kayak Staten Island's hard working volunteers along with fabulous help from NY Cares volunteers; we launched close to 300 people onto the water yesterday.
Email us at KayakStatenIsland at gmail. com to become a volunteer. No experience necessary, we can use your help!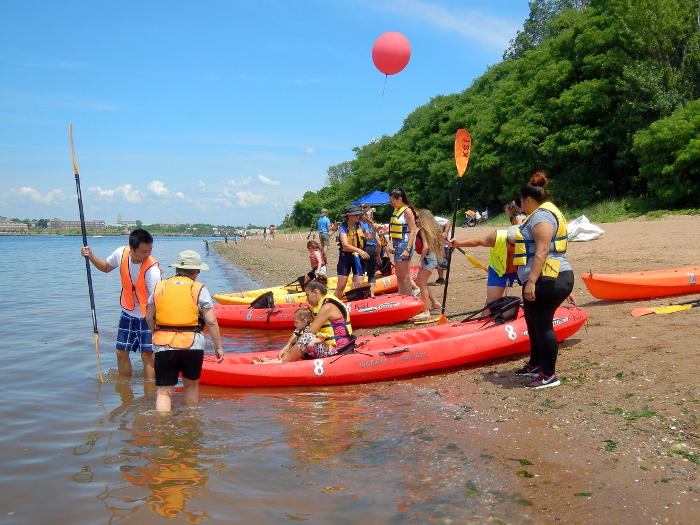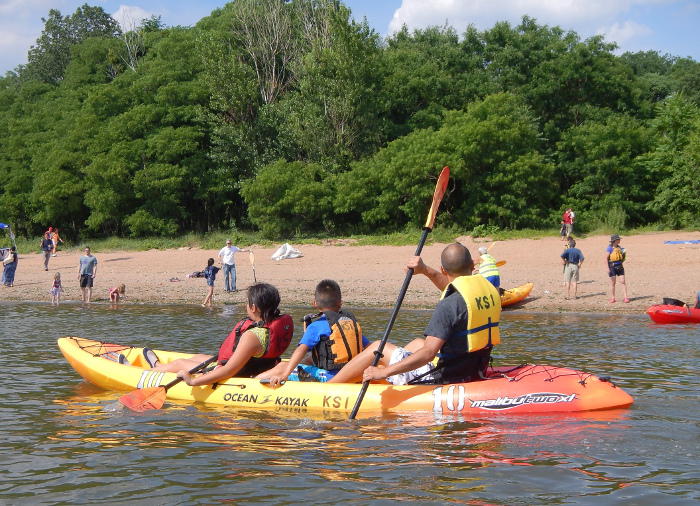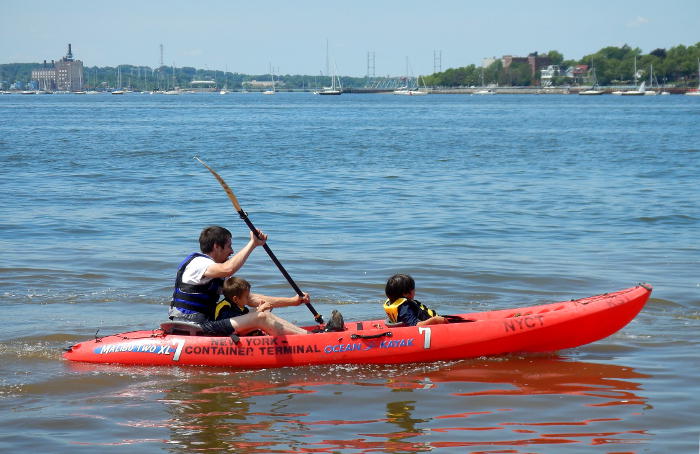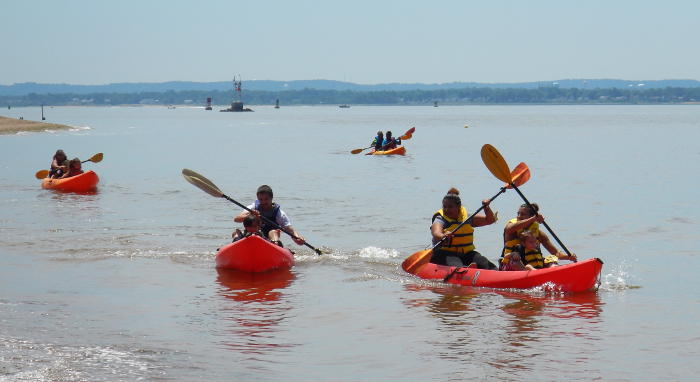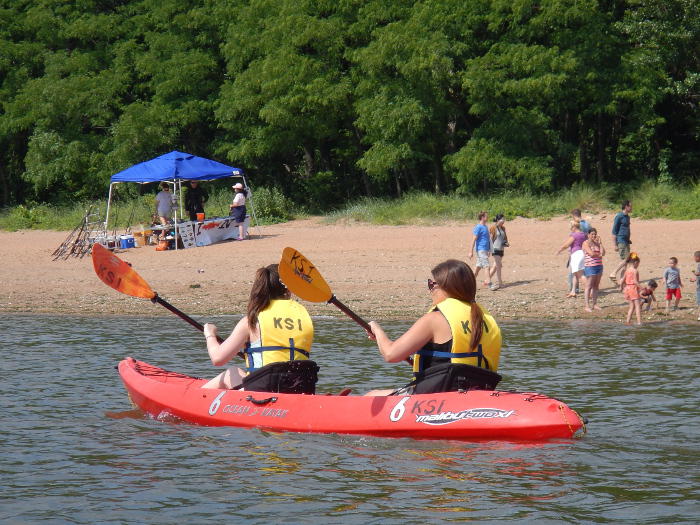 Posted on 14 June 2014 | Comments Off on WELCOME BACK!
GREETINGS PADDLERS!
Opening day this past June 1st was a day made for kayaking. Soft breezes, bright sunshine and a beautiful beach, what more could one ask.
Our volunteers launched over 60 kids and 130 adults onto our local waters. Special thanks goes to our 20++ fabulous volunteers which made Kayak Staten Islands' season open an absolute perfect event.
Special Thanks goes to United Way of New York City for their generous grant which got Kayak Staten Island back on the water!   Thank You United Way of New York City !!!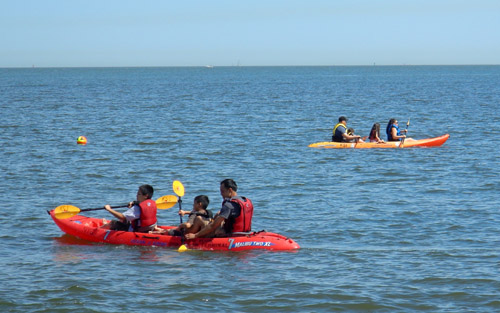 JOIN us this Sunday, June 15 at South Beach starting at noon. Or come early and help us setup and/or stay late and help us put the equipment away !!! That means you would be a volunteer that receives kayaking benefits !!!!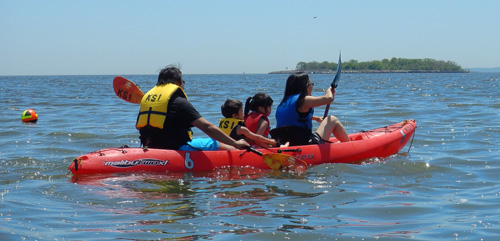 Get ready for the RARITAN BAY FESTIVAL — lots of fun for the Whole Family at Conference House Park Saturday June 28th.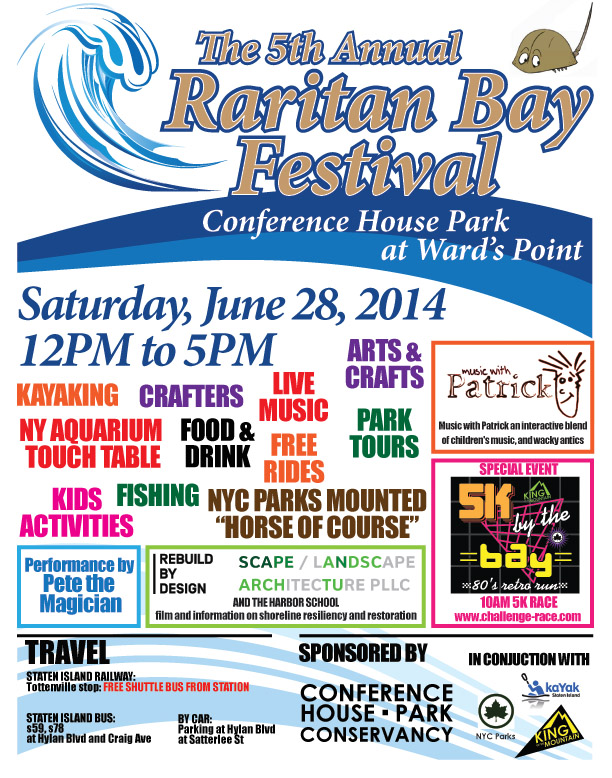 See You At The Beach!!!!
Posted on 12 January 2014 | Comments Off on Happy New Year!!!
Thanks to a generous grant from United Way of New York City  and help from NYC Parks, Kayak Staten Island will be back at South Beach this summer!
KSI volunteers worked together to get our containers and equipment ready for the 2014 season.
Shortly we will be updating our calendar page with the 2014 schedule.  Soon the cold winter days will be a memory of the past, and we will be unpacking our summer beach wear.  Join us this summer at the beach, email us at KayakStatenIsland @ gmail.com – to get event updates.